K9 Nose Work Shelter Project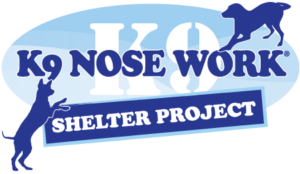 Shelter and rescue dogs often have unknown pasts that lead to unwanted, and sometimes unpredictable behavior. K9 Nose Work offers a tailored workshop designed to address the special needs of these dogs. By engaging these once neglected and mistreated dogs in the activity of K9 Nose Work you'll bring real and positive change to their behavior.
Happy, confident, approachable dogs find safe, lifelong homes with caring people. K9 Nose Work can help make the transition from shelter or rescue to permanent home, a positive experience.
For more information on hosting Shelter Project workshops, contact shelterproject@k9nosework.com.