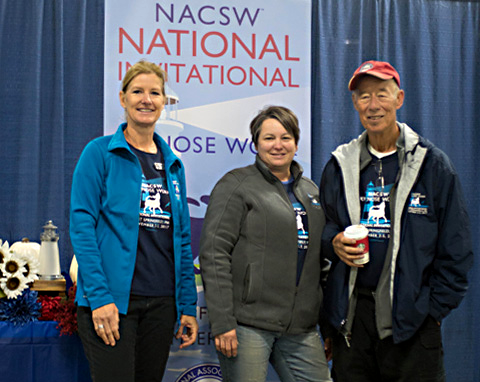 Ron Gaunt, Amy Herot and Jill-Marie O'Brien founded and developed the activity and sport of K9 Nose Work℠ to bring fun scent work to the greatest number of dogs and their people.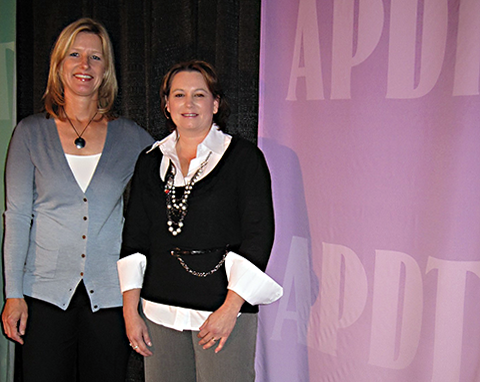 K9 Nose Work® blends the foundational skills used in K9 detection with a unique teaching style that promotes individuality and relationship building between dogs and their people, providing a lifetime of rewarding experiences.
Beginning in Southern California in 2006, K9 Nose Work® classes, workshops, and competitions are now enjoyed from coast to coast, making a difference in the lives of thousands of dogs and their people.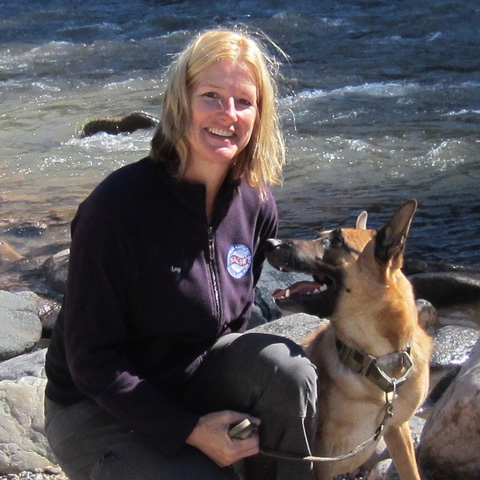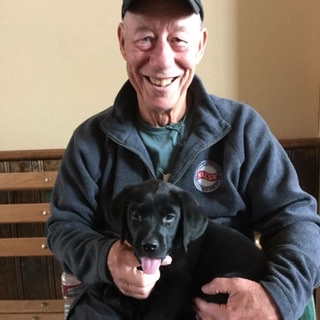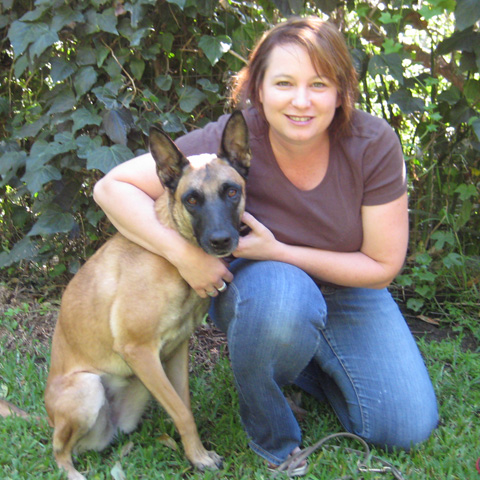 Amy is a professional K9 trainer and handler and brings over twenty years of experience to her work. She has certified teams in Narcotics and Explosives and has logged over 1,500 instructional hours in detection dog training. In the canine sport world Amy has trained dogs for tracking, agility, sheepherding, protection sports, and detection. She has competed nationally with her Dutch Shepherd, Maya and took 3rd place in Narcotics Detection at the Gold Coast K9 Working Dog Trials and 1st place, open division, at the Oxnard Police K9 Foundation Inaugural Trial, 2009. Her Belgian Malinois, Seven, is a nationally certified explosives detection dog and took 1st place in the Explosives Building Search at the 2009 Ventura County Sheriff's K9 Trial and holds an APR1 title.
Amy holds a Bachelor of Science from NYU and was nationally certified through the Certification Council for Professional Dog Trainers (CCPDT). Additionally, she is a graduate of the Balu Academy for Dog Trainers and is a John Rogerson associate here in the U.S.  Her professional memberships and affiliations include the Association of Pet Dog Trainers (APDT), Southern California Dog Trainers' Forum (SCDTF), Southern California Schutzhund Club, California Narcotics Canine Association (CNCA) and International Association of Bomb Technicians and Investigators (IABTI). Amy has dedicated much volunteer time and expertise to the betterment of shelter dogs. Some of Amy's other achievements have been the 2007 President's Volunteer Service Award, spcaLA's 2005 Outstanding H.E.A.L. (Helping Enhance Animals Lives) Volunteer and 2006 Volunteer of the Year.
Amy is also the owner of the Los Angeles based company, All Good Dogs, LLC, which offers training services and is a supplier of K9 Nose Work® Products.
www.allgooddogs.biz.
Ron Gaunt
(1944 – 2017)
Co-Founder
Ron Gaunt lived and worked with dogs the majority of his life. He began working with dogs and training for police Dog work in 1970 at the Inglewood Police Department in Los Angeles. He trained, worked, and managed service dogs for more than 40 consecutive years. During Ron's 12-year tenure in the K9 unit with the Inglewood Police Department, he had the honor of working with three different K9 partners. Ron trained hundreds of police K9's in detection and apprehension work. Ron was certified as a Master Trainer and also held multiple national certifications in explosives and narcotics detection. In 1981, Ron was the K-9 Program Director with the Inglewood Police Department and the training director of the Los Angeles Schutzhund Club.
After leaving public service, Ron was the owner of a private detection dog firm to serve private businesses and corporate America by augmenting their security systems to facilitate the ultimate in personal safety and protection. Many of his clients included  "Fortune 500" companies.  He handled and managed multiple Explosive Detection Dog teams deployed in the private sector.
Ron bred, raised, and trained in excess of 100 working dogs that went on to obtain degrees in both sport and police trials. Ron's years of experience included multiple breeds, but he mainly concentrated on German Shepherds, Labradors and Belgian Malinois for service detection work.
Jill Marie O'Brien, CPDT-KA
Co-Founder
Jill Marie has been working with and training dogs since 1987. As co-founder of the National Association of Canine Scent Work® and K9 Nose Work®, Jill Marie has focused her attention on the development of the K9 Nose Work® program. Her work has taken her to almost all the States of the Union, Canada, New Zealand, Australia, Japan and most recently Sweden. K9 Nose Work℠ is one of the fastest growing activities and sports in the world.
In 1996, Jill Marie joined spcaLA and developed the agency's first Animal Behavior and Training Department since its inception in 1877. During her time at spcaLA she created the HEAL program (Helping Enhance Animals' Lives) to improve and enrich the lives of the animal clients in the shelter, developed the Standards Program for enhanced assessments, performed behavior modification and placement recommendations and wrote the dog training curriculum for the TLC program designed for at-risk youth. Jill Marie's tenure working in the shelter environment has given her a unique insight into how successful dog/human relationships are developed and sustained.
Jill Marie's years of dog training experience includes developing a behavior assessment protocol for use in the shelter environment, agility instruction and competition, tracking, Animal Assisted Therapy, Schutzhund and canine detection training along with many hours of K9 Nose Work development and instruction. As one of the founders of the sport of K9 Nose Work® and the National Association of Canine Scent Work,® she is a strong believer in activities that enhance and cultivate teamwork between dog and handler. Jill Marie and her dog Beckett were a nationally certified Narcotics Detection Team and in 2009, took First Place in the novice division at the Oxnard Police K9 Inaugural Trial.
Along with her involvement with the NACSW℠ and K9 Nose Work®, Jill Marie operates her own dog training and consulting business in the Los Angeles area. She shares her life with her son Aedan and husband Jim and three dogs Raven, Grip and Stella.