Target Odors, Kits and Supplies
Most dogs learning the activity of K9 Nose Work® will transition from searching for food or toys to searching for a "target odor". K9 Nose Work® target odors are made using 100% cotton swabs, cut in half and scented with one of the three essential oils: Birch, Anise, and Clove.
Target odors are introduced in training in the following order:
Birch ("Sweet Birch" aka Betula Lenta)
Anise ("Aniseed" aka Pimpinella Anisum variety – NOT Star Anise, Illicium Verum)
Clove ("Clove Bud" aka Eugenia Caryophylatta or Syzgium Aromaticum)
Students enrolled in an Intro to Odor K9 Nose Work® class with a certified instructor will receive a small number of scented cotton swabs to use for practicing outside of class.
Click here to read our Public Statement on Birch Oil Toxicity.
K9 NOSE WORK® SUPPLIES
If you have completed an Intro to Odor class and/or workshop, and you are interested in additional supplies for practicing, go to All Good Dogs LLC.
All Good Dogs LLC is an NACSW℠ authorized vendor of K9 Nose Work® products. All Good Dogs is also the provider of the official odors and kits used in NACSW℠ K9 Nose Work® trials.
The Parker Videos – How One Dog Got Started In K9 Nose Work®
This introductory video shows the progression of a dog, Parker, and her handler, Christy, who, after attending an Introduction to K9 Nose Work® workshop, went home and over the next eight months, put into practice what they learned on that one day. The video diary Christy kept shows the progression of how to play and develop the game. The Parker videos are the focal point of the DVD and are supplemented with informative commentary from Ron Gaunt, NACSW℠ co-founder, who describes the subtleties he observes during Parker's searches. Viewers will come away with an understanding of:
– Getting a dog started in K9 Nose Work®
– Common mistakes to avoid
– How to make learning this sport fun for both canine and human partners
– Terms and concepts
Available on DVD or Streaming Video on Demand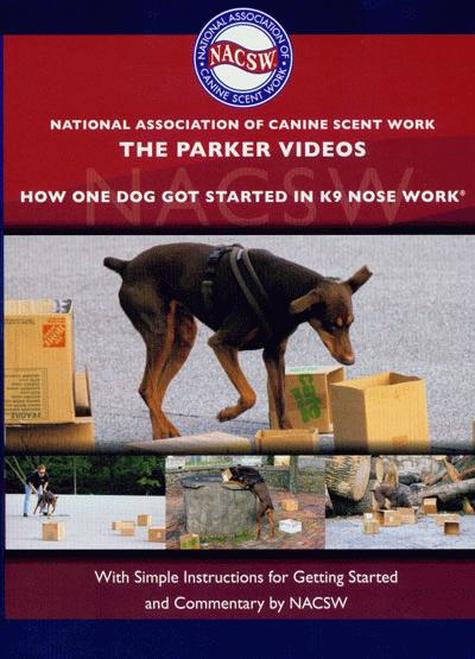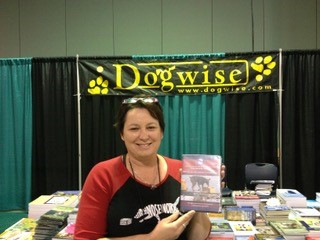 Jill Marie showing the DVD at APDT