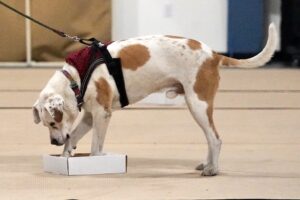 Photo above: Christine Mitchell's K9 Scout by Mike Lewis
INSTRUCTOR PROGRAM INQUIRIES
If you are interested in learning more about the instructor program, please fill out the form below. The more detailed you can be, the faster we can respond.
For general inquiries about K9 Nose Work® training, classes and workshops, please use the general Contact Us form. Thank you!