Webinar: Mindful Training for Peak Performance – A Mental Management Webinar
COST:
$160 for General Public including Lapsed NACSW Instructors and those who have registered for an instructor course but have not yet attended Segment 1
$120 for NACSW Instructors (CNWI/ANWI/PNWI) in active status
---
INSTRUCTORS: Teah Anders and Heather Sumlin
DATE/TIME:  6:00-7:30 PM Pacific Time on the following Mondays:
January 15, 2024
January 22, 2024
February 5, 2024
February 12, 2024
WEBINAR DESCRIPTION: 
Understand the elements of performance to help dog/handler teams perform at their best. Learn how handlers can focus and perform under pressure to the best of their abilities. Discover what makes excellent performance easy. Learn how to have consistent performance as a handler and avoid handler errors that can disrupt the dog's performance. Understand how handlers' perceptions of themselves affect the performance of the team and help learn how to change those perceptions. For CNWI, learn how to help students become better handlers by understanding the mental game. For COs or hosts, learn how Mental Management can help them handle those unexpected issues or difficult situations that can occur at NW trials. For dog trainers or business owners, learn how to smoothly handle difficult situations such as the client "melt-down," unhappy clients, or unexpected events during a class or dog event.
Topic by Session:
SESSION 1 – The Mental Management® Model In competition there is a place between effort and ease, where excellent performance seems easy. There is a feeling of being sympatico with your dog, understanding their body language and knowing just what to do to support them. Learn how to balance the parts of the mind to allow you to feel focused and relaxed as you navigate the trial day. Learning the building blocks of Mental Management helps in understanding how our minds work and how we can bring our mind to a place of optimum performance as a handler.
SESSION 2 – The Mental Management® System Imagine being able to control your thoughts in a pressured situation like a Nose Work Trial. Instead of those niggling little fears or doubts that might enter your mind on the day of the trial or right before you enter the search, imagine being able to fill your mind with thoughts of your choosing. Learning how to take control of your thoughts before, during and after an event will help you feel confident and focused on the day of trial.
SESSION 3 – Performance Under Pressure Why do we show up as different handlers the day of the trial versus practice? Ever notice that you are confident in class and feel great and yet sometimes the day of the trial here come the butterflies and you feel unsure about your abilities? Learn how to turn that around so that you can use pressure to your advantage and actually look forward to the opportunity to test your skills! Plus, we will discuss how to handle all those pesky distractions at trials including parking lot chatter.
SESSION 4 – Building Self-Image Our Self-Image has a huge impact on everything we do in life. Self-Image includes our habits and attitudes and often feeds into our perception of the world in general and either positive or negative associations with specific situations. By learning to take control of your Self-Image, past negative experiences or what others may have said no longer has to hold you back from performing at your best. Discover how to build your Self-Image so that you can participate in a Nose Work Trial or any life situation with confidence.
NACSW CEUs: 4 for CNWI
CCPDT CEUs: 6 for CPDT
REGISTRATION:
Please click the link below to begin the registration process. You will be asked for your name and email, then payment information.
NOTE: Active NACSW instructors should use the "unpublished" email address associated with their instructor portal account.
Description
NOTE ABOUT WEBINAR DOWNLOAD:
Registrants will not be permitted to download the sessions. Although this webinar will not be available for download, it will be available for streaming for 30 days after the live event.
Each participant needs to complete a registration/waiver form during the registration process for Lanny Bassham at Mental Management Systems. Below is a link to that form:
https://www.noseworkmind.com/mm-release-form/
We request that participants purchase the book, "With Winning in Mind." This is the foundational book in the Mental Management® Training System. This is an excellent resource for all who take this course and will contribute to their overall success in implementing Mental Management. This book will be available on Heather's website (with a discount code for participants).
ABOUT THE INSTRUCTORS: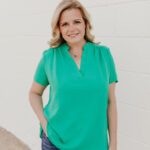 HEATHER SUMLIN
Heather Sumlin, Owner and CEO of Sumlin Solutions, specializing in Mental Management training for a variety of sports and competitive outlets including dog sports. She has been a Master Level Mental Management Coach since 2006. As the daughter of Olympic Champion, Lanny Bassham, the founder of Mental Management, Heather has extensive knowledge of the system and a unique perspective on how to apply it to life and sport. Upbeat, motivating, fun, and encouraging, Heather can bring out the best in You!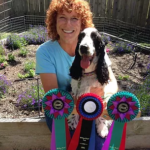 TEAH ANDERS
Teah is a Certified Management Instructor (Level III) through Mental Management Systems in Texas. She has been sharing Mental Management concepts with clients who compete since 2013. She has presented on-site seminars around the country as well as many online seminars and private coaching sessions. Teah has helped many handlers learn more about how to effectively handle their thoughts during competition helping them perform at an optimal level, consistently under pressure. Teah has been a Certified Nose Work Instructor through the National Association of Canine Scent Work (NACSW) since 2010 and currently teaches Nose Work Classes. She is a NACSW Certifying Official (CO) and Judge for trials and ORTs. She is a frequent NACSW Trial and ORT Host and has enjoyed instructing at NACSW/Dogs of Course NW Camps in CO, GA and PA. Teah is a Certified Professional Dog Trainer through the Certification Council for Professional Dog Trainers and is long-time member of the Association of Pet Dog Trainers (APDT). She has also earned a CAP2 (Competency Assessment Program – Level 2) certification through Kay Laurence's Learning About Dogs organization in the UK. In her career of over 21 years as founder, owner and lead trainer of Gentle Touch Pet Training, Teah has taught Nose Work, puppy kindergarten, elementary, intermediate, Feisty Fido's and advanced training classes. She has helped thousands of families with private in-home training and behavioral consultations. In her free time, Teah enjoys training her own dogs and competing in the sport of Nose Work. She is currently competing in Nose Work with her dog Shamie, an English Cocker, at the Elite level. She is just starting her NW competitive journey with her youngest dog, Reacher, a Lab/Border Collie mix. In the past, Teah has competed in Musical Canine Freestyle with her Pug, Hally, who is the first Pug to earn both beginning and novice titles through the World Canine Freestyle Organization. Teah holds a B.S. degree in business and an M.A. degree in Natural Resources Policy, Communications and Management. She lives with her husband, Chuck, and three dogs in Nipomo, CA.